Williamsville North/South High School
Class Of 1969
REUNION PHOTO LINKS
Photos courtesy of classmates as listed: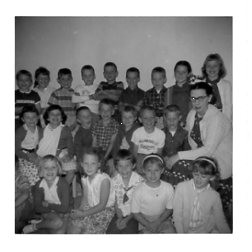 Front row: Cut off, ?, Chris Adair, Barb Bernhardt, Holly Stephen, Linda Dehlinger
Middle row: Suzanne Orlando, ?, ? Dan Distler, ?, ?, ?, Miss Binger
Back row: ?, ?, Bob Boneberg, ?, Lou Fessard, ?, Tim Burns, Laura Cox, Diane Wagner
Kathy Maier Johnson
Randi Maxson www.kodakgallery.com/ShareLanding.action
(The following photos are on Snapfish - will need to sign up for a free account to view)
Cris Hicks-Usta
www2.snapfish.com/thumbnailshare/AlbumID=1162259020/a=1010710020
_1010710020/otsc=SHR/otsi=SALBlink/COBRAND_NAME=snapfish/
www2.snapfish.com/thumbnailshare/AlbumID=1161545020/a=1010710020
_1010710020/otsc=SHR/otsi=SALBlink/COBRAND_NAME=snapfish/
Jackie Worrell
www2.snapfish.com/thumbnailshare/AlbumID=704349012/a=1010710020
_83960442/otsc=SHR/otsi=SALBlink/COBRAND_NAME=snapfish/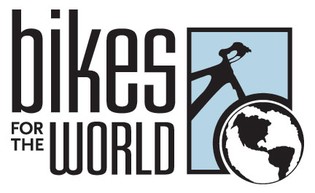 3108 N 17th Street, Arlington, VA 22201-5202
Phone: 703.525.0931 / Fax: 703.525.0931
Email: info@bikesfortheworld.org
a sponsored project of Washington Area Bicyclist Association (WABA)
November 18, 2009
Williamsville High School Class of 1969
c/o Christine Hicks-Usta and the Class Reunion Committee
Dear Classmates,
Thanks you so much for the WHS Class of 1969 donation of $500, received in yesterday's mail, and for the Class's sponsorship and staffing of a Bikes for the World bike collection in concert with our 40th year class reunion in July.
The generous financial gift will go toward strengthening Bikes for the World's ability to collect, prepare, and donate/ship good-quality used bicycles to community development programs empowering the poor in Africa and the Caribbean Basin. Just as an example, currently we are in the early stages of negotiating with Women for Women International, an award-winning international program, to deliver bikes for individual transportation and transport of agricultural produce to market, in southern Sudan. The initial shipment of bikes, spare parts, and tools is expected to benefit approximately 400 women, directly increasing their incomes and benefiting their families.
As noted in an earlier message, the 150 bikes collected in Williamsville in July, and trucked back to Northern Virginia, subsequently went along with some 300 others to the Women Prisoners Support Organisation (www.wpsouganda.org) , a recognized non-profit program in Uganda, which supports women upon completion of their sentences and as they seek to re-enter society on a productive basis.
I want to reiterate and put on paper what I've heard in several individual conversations, and experienced myself, that including an event where classmates could work together, connecting in ways different from what was possible elsewhere, and provide a service to the immediate and greater community, was a most rewarding and satisfying activity and complement to the other Reunion events (and this is no criticism of the great gatherings on Friday at Mr. Bill's and on Saturday at the Ramada!!). That the benefited charity was the one which I have the privilege of directing made it even more personally meaningful, but I sense most classmates who participated feel similarly. Thank you for generating this idea and carrying it to fruition.
All the best, may we "reune" many times more, looking forward to seeing many of you at Class events in two, five, or ten years.
Sincerely,
Keith Oberg, Director, Bikes for the World
Tel-fax 703-525-0931, info@bikesfortheworld.org
www.bikesfortheworld.org
"A bicycle can get someone someplace...like from poverty to self-sufficiency."
3108 17th Street North
Arlington VA 22201